Our Pilots
The Aero Legends pilot team consists of a number of very experienced and enthusiastic pilots.
Flt Lt Antony Parkinson MBE
Flt Lt Antony Parkinson, known as Parky, joined the RAF at the age of 18. He became the first pilot to gain 1000 hours flying the Euro Fighter Typhoon and has also flown over 1000 hours on the F4 Phantom and the Tornado F3 for which he was the display pilot in 2000 before joining the Red Arrows for the 2001 to 2004 seasons flying the Hawk. Parky also flew the F16 for 3 years with the Royal Netherlands Air Force and has over 6500 flying hours in total.
Married to Ann, they have 4 children; Edward, James, George and Lucy ranging from 17 to 3 years old. Parky has been flying with the Battle of Britain Memorial Flight since 2007 and is currently the Operations Officer and one of the fighter pilots.
Mark started flying in 1979 and currently works flies for a major British airline.
After qualifying as an airline pilot Mark worked for British Midland Airways,
He has more than 12,600 flying hours, in various types including the Tiger Moth, Pitts S-2A, Airbus A320 series, Fokker 100/70 and Douglas DC-9. Mark is currently a Tiger Moth pilot in his spare time at Sywell for Aero Legends.
Mark is married to Sue and has a 12 year old son Tom and owns two dogs, chickens and a Tiger Moth.
Jez started flight training in 2005 at Stapleford, he then went on to gain his commercial licence again at Stapleford.
During July 2007 Jez started flying with Foto Flite based at Headcorn flying PA 34s conducting low level photographic operations over the North Sea, English Channel and the Baltic region usually at about 150'. In addition Jez completed an instructor's course at Stapleford and began teaching at Lydd and Headcorn.  
During November 2007 Jez began started his first airline job with Blue Panorama based in Milan Malpensa on the Boeing 767/300.  
Returning to the UK early in 2008, Jez started flying with Silverjet, again on the Boeing 767.
Since then Jez has flown for Excel Airlines and Astraeus with spells of instructing at Headcorn in between. He also gained a display authorisation.  
Jez currently flies for Foto Flight and Sky Dive at Headcorn in addition to flying the Tiger Moth for Aero Legends whilst waiting to start his next airline job.
When not flying Jez likes flying model aircraft and restoring old aircraft and vehicles.
Bob learned to fly at age 17 through an RAF Scholarship. He then joined the RAF as a pilot, flying operational tours on Canberra and Nimrod aircraft as well as graduating from the Central Flying School as a flying instructor. On leaving, he joined Monarch Airlines flying Boeing 757 and Airbus 320/1 aircraft. He is also a flight examiner and has nearly 21,000 flying hours.
Gavin has been flying for 30 years, 20 of which have been in commercial aviation, Gavin has flown around 70 different types of aircraft with over 11000 hours flying time.
His past experience includes gliding and glider towing, pleasure flying and parachute dropping, along with teaching for the Private Pilots Licence and conversion training on to tail wheel aircraft.
With a passion for flying at all levels Gavin has a particular interest in instructing and also in aerobatics for which he holds a Display Authorisation.
Aside from General Aviation, Gavin is a captain for a major European carrier and enjoys the mix of professional commercial flying with the more "grass roots" aviation in aeroplanes such as the Tiger Moth.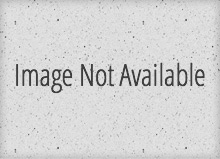 I started flying at the age of 15 with Kent Gliding Club at Challock. As a principled teenager I swore blind I would never fly powered aeroplanes but on turning 20 I was seduced by the heady smell of the cockpit of a Piper Cub glider tug and decided the time had come to get my hands oily. I completed my private licence in the Cub at Clacton then gained further flying experience with the Navy Gliding Club at Lee on Solent, working as a gliding instructor and tow-plane pilot, tow launching gliders in Cubs and Chipmunks. During this time I was lucky to be one of the privileged few to get a place on an airline sponsorship scheme which enabled me to gain my professional licences. Airline flying was not for me however and I decided to follow a career in general aviation where there appeared to be more opportunities for exploring interesting destinations and dining out at good restaurants . I have enjoyed a huge variety of interesting jobs as a freelance commercial pilot including such highlights as instructing in the T-6 and Yak 52, flying radio relay over London during the Olympics, and regular involvement in the survey of seal colonies around the Scottish Islands. Flying the Devon for Aero Legends is a fantastic addition to the portfolio.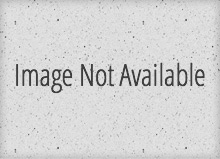 Sam has been fascinated with all things aviation since an early age having grown up close to the famous Battle of Britain fighter station - RAF Biggin Hill.  He started learning to fly aged 15, went on to study Aeronautical Engineering at university then joined British Airways as a pilot. He has flown Boeing 737, 777, 787 aircraft and is currently a Captain, instructor and examiner on the the Airbus A320.
He is an active display pilot with a love of flying vintage aircraft, particularly the warbirds.  He was part of Great Britain's Yak-52 World Aerobatic Championship team and raced the Formula 1 aircraft "Miss USA" at the National Championships in Reno.  He has also had the honour of being chosen to fly Her Majesty the Queen and in the process set the world record for the longest ever commercial flight, flying non-stop between Perth in Western Australia and London. He has amassed  over 11,000 hours flying experience in 50 different types, his favourite of which is the Spitfire.  "As an Englishman for it to be anything else would be treason!" he explained.
Sam says that he is excited to be flying for Aerolegends  "Their diverse collection of historically significant aircraft, all of which are accessible to the public, make sharing the wonder of flight and the incredible history of our aircraft an extremely rewarding experience".